Mission Statement
The company's aim is to provide a competitively priced, extensive range of packaging materials from stock, along with equipment and solutions to suit the requirements of today's demanding industrial and commercial challenges.
Care is taken to reduce packaging waste by utilising economic options, researching alternative materials, and monitoring and promoting environmentally friendly commodities.  To this end the company is committed to sourcing quality BondMarked™ products which warrant conformity to an International Packaging Standard.
Established in 1982, our policy is to primarily assist in strengthening the local economy and trade, with effects extending to what is regional and nationwide.
Your enquiries will be handled by our dedicated and experienced customer services team offering advice and technical support, backed by our reliable 24/48 hour delivery service.
The customer's total satisfaction is our complete concern.
Core Values
At Fern Dale Supplies we believe in continually improving our service to every customer. We take time to listen and understand your business, products and market, and become an active working partner, providing solutions and support for the progression of your company.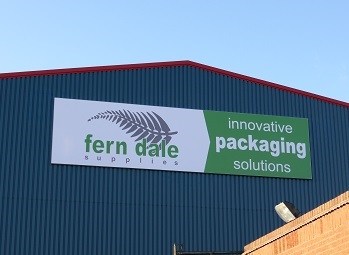 Our relationships with all business contacts are built up on respect, integrity, care and a commitment to excellence in every aspect.  These values have been proved by customers and suppliers alike, some of whom have traded with us for over 40 years.
Protecting your world and promoting business growth
Our Team
A positive, industrious and happy culture is promoted here at Fern Dale Supplies and each team member is trained to uphold and practise the core values of the company.  Working closely together we focus on providing creative answers for each customer's need.
Make acquaintance with us today to discover how we can benefit your business.